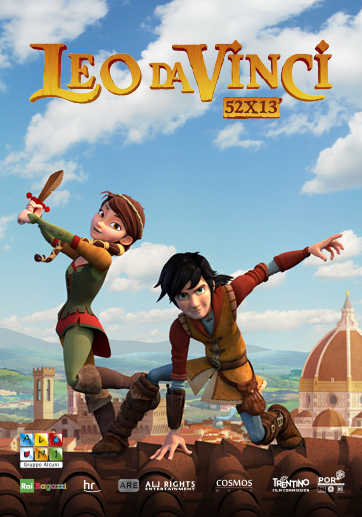 Leo goes to Florence to Verrocchio, the Maestro with whom Leo practices painting and without knowing it he becomes a pawn in a plot against the Medici. Some conspirators that are aiming to get Florence's government want his inventions. It will be thanks to his extraordinary intelligence that Leo will be able to defeat them. At the head of the plot we will find one of Leo's old enemies: Pirate Fly that is thirsty for revenge. His friends Lisa and Lorenzo help him through this adventure. In every episode there will be some comedy moments and moments that are connected to Leo and Lisa's "story": his strong feelings for Lisa with whom he has always been in love with.
A film on the enigmatic and fascinating figure of the young Leonardo da Vinci that is able to recreate his world made of brilliant discoveries, intelligent inventions, and moments dedicated to having fun and a great dream: being able to fly. In this adventure together with Leo there are new and old friends, amongst which the strong and determined Lisa that the young boy is in love with without even knowing. There is also a handful of fearful pirates that resort to strong-arm tactics to reach their goal: get the treasure that is under the sea next to the island of Montecristo. Thanks to his futuristic inventions, most importantly the diving suit, Leo finds the treasure first… but the pirates don't just stay there and watch!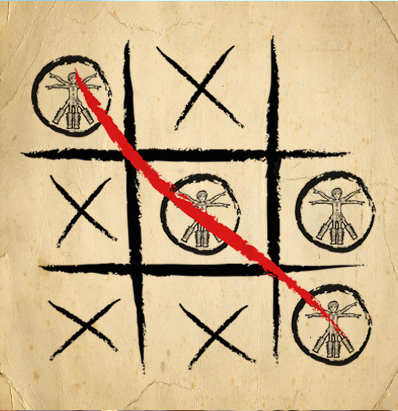 Leo da Vinci and all the characters in the film will accompany you in this fun and creative adventure. Test your creativity and your observation skills with the fantastic Leo da Vinci –Mission Mona Lisa games.
You can discover many ways to exercise your attention and your observation skills, and you can have fun with enjoyable brain teasers, riddles to solve, drawings to color, differences to find and treasures to discover!
The release of the movie has got wide press and media coverage. A selection of them. 
read more